"Growth comes in stages. If you fail the first stage, you're going to fail the next stages," start-up guru Sean Ellis once said. To build a successful organization, first make sure the fundamentals are solid. Here are the 5 key drivers for every innovative company today.
1. Defining What Your Customer Wants
There are some 700,000 businesses in the Netherlands alone. They all say they have something great to offer. So, you can make yet another product and try to sell it to consumers — or, you can listen to consumers and let them tell you what they need. That is the secret to finding an unfulfilled consumer desire that will help your company grow.
Of course, you can't just run down the street and ask random strangers what their needs are. You need to have a more systematic approach.
Make a detailed inventory of consumers' complaints on social media and try to come up with a solution. Or listen to futurists; they will tell you which trends are most likely to be important in the near future. Information like this will help you figure out what impact these trends will have on consumers' wishes. Gerd Leonhard is a futurist who has always great insights.
2. Improving Your Value Proposition
One of the basics of business economics is value proposition: why do customers come to you and not to the competition? Unfortunately, not all companies give much thought to this important question. Did you know value proposition is believed to be a significant catalyst for innovation?
At RevelX, we helped Trendiy improve their value proposition. The DIY window decorations manufacturer was facing severe price pressure from its key clients, the DIY retailers. Branding, product features, and designs had not had sufficient positive effect on their buyers who kept increasing pressure on pricing.
We researched the buying structure at the DIY retailers and the criteria for success of the buyers. We found out that the financial performance of shop space was of greater importance than product design, brand, and other factors. Financial performance was largely influenced by logistic processes.
This new value proposition addressed Trendiy's logistic performance much more prominently than their competitors did. The result was the remaining customers were very happy and impressed with the new proposition. Lost customers returned, and revenues started to grow again. A few years later, the company is now in its best state ever.
3. Embracing the Power of Data
Insight and data are the engines of growth and innovation. But the access to this engine is always the same: adequate software solutions. There are lots of good, free software which can assist you on this journey, but "good" is often not good enough. If you really want to grow your company and make big steps, you have to get the best software that money can buy. Make the investment because it is worth it, and above all, give your staff proper training.
Every organization has its own goals, so one specific software solution is not the best choice for everyone. Before you make a purchase, these are the most important questions you should always ask:
• Is it a solution that will safeguard the reliability and integrity of your data?
• Do you have total control over the data? How about data transportability?
• Does everyone access the same data, and in the same way?
Combined with artificial intelligence, the possibilities of data and analytics are almost infinite. For example, CRM solutions identify the most valuable customers. User data tells you how customers actually use your product which will give your developers and marketing department new ideas.
4. Building the Right Team
An organization is not just a building or registration at the Chamber of Commerce. It is the people who make the product and engage with customers. They are the face of the organization. Changing direction is not possible for an organization without employees who understand the way ahead. So, if you want to embrace growth and innovation, you should search for people with digital and growth hacking competency. In particular, search for T-shaped people who know how to collaborate.
The EU Digital Competence Framework is an authoritative reference of desired skills for digital competence. We here at RevelX believe these 3 skills are key:
• Information and data literacy: In this age of fake news (and real news that is branded "fake news") and trolling, your people have to be able to judge the relevance and reliability of sources and their content.
• Communication and collaboration: Your employees should know how to interact, communicate, and collaborate through digital technologies while being aware of cultural and generational diversity.
• Problem-solving: Your staff should know how to use digital tools to innovate processes and products. Collaboration tools like Trello and measuring tools like Google Analytics are mandatory nowadays.
You want to grow without the growing pains. So, you don't want a massive growth of sales if you don't know how to equally scale up production and delivery capacities. Another common mistake is when a couple of friends start a business and hire staff along the way without thinking about their future company structure.
These are examples of why scalability is one of the most important factors in enabling and managing growth. Scalability can be described as the ability of a business to accept increased volume without impacting the contribution margin (that is, revenue minus variable costs).
If you really want to be scalable, run your small company like it is a giant firm. Make sure all important functions are covered (Human Resources, Finances, etc.), and build a professional structure with business units. When new employees are needed, they will be embedded in this structure. The growth will be almost like it is in nature!
At RevelX, we help organizations build a culture of growth. We support business leaders in challenging their teams and empowering them to create breakthroughs that "wow" customers and deliver value. Are you ready to innovate? Let's talk.
---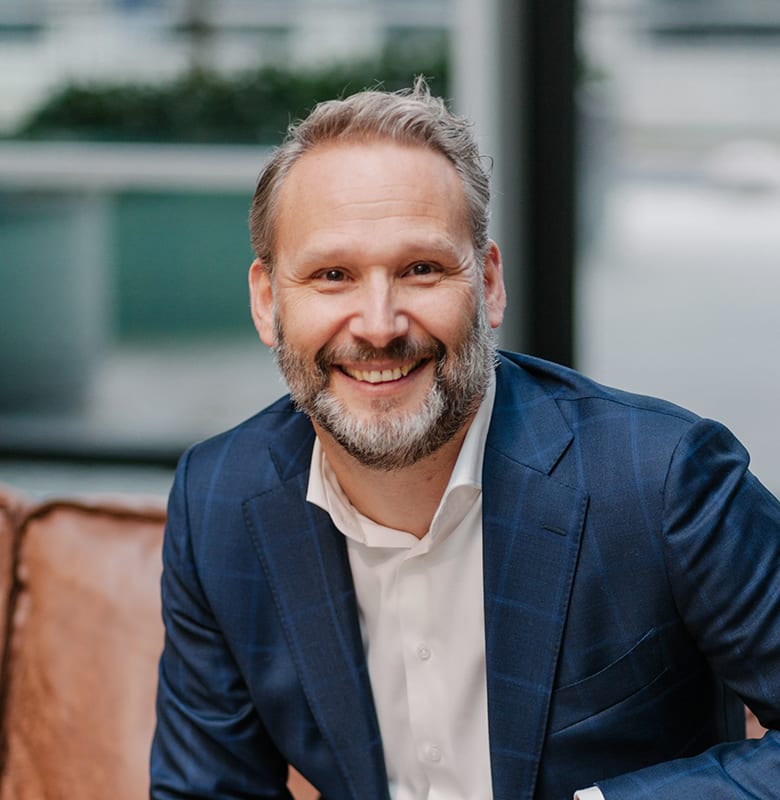 René Jongen
Specialist in top line growth. Supports both corporates that are under a lot of commercial pressure and businesses that are looking for ways to accelerate their growth. Technical physicist. Builds on psychology and neuro-marketing insights.