Create a solid innovation portfolio
In our last article we looked at innovation portfolio management and why we at RevelX believe that this is the way to lift your organisation to the next level. We defined innovation portfolio management as "the art of developing and successfully managing a roadmap of innovation projects that will enable you to deliver on your innovation strategy" and presented 5 major reasons why this should be standard practice in every ambitious organisation.
Now it is time to put that knowledge into practice and to start designing your innovation portfolio. We share our own framework that we recommend for managing your innovation portfolio and the best ways to evaluate the progress of your projects.
Step 1: Go back to your organization's innovation strategy
The most important driver behind your innovation projects is your organization's innovation strategy. Because if you can align your projects to this strategy, you will not only have a larger chance of getting the resources you need, but you also work towards the future your leadership envisions.
Make yourself familiar with this strategy. If your organization's innovation strategy is unclear or outdated, you can download our Innovation Strategy Playbook to design or to improve it. Once you know exactly what the future of innovation is to be for your organization, you can start designing your innovation portfolio.
Step 2: Designing a strong innovation portfolio: the 3-horizons model
The goal of your innovation portfolio is to show which projects you are running, where they are on the timeline and what their impact will be on the business when completed. As every project is different, so is their size and potential. A popular way to design your innovation portfolio is to map all your current projects onto 3 horizons .
Horizon 1
The first horizon is for projects with an estimated duration of 1 to 3 years. These are the smaller projects which will not transform your organisation, but which will ensure continuation. They support your core business. As long as you can keep on finishing these horizon 1 innovation projects on a regular basis, your organisation will sustain innovation and strengthen its core.
Horizon 2
The projects that you list under horizon 2 are the ones that will have focus 2 to 5 years ahead. Their goal is to explore and discover. They play a key part in the growth of your business. Your innovation portfolio needs a healthy amount of horizon 2 projects to be able to develop and evolve.
Horizon 3
The projects that you list in your horizon 3 category are there to transform the future of your organisation. They have a focus of 5 to 12 years ahead and contain completely new and revolutionary innovations. Horizon 3 projects are aimed at your future business and are often technology related. They are long-term but have a high value, in many ways. Every organisation can and should manage only a few horizon 3 projects.
Step 3: Separate the wheat from the chaff
It is time to start with developing your innovation portfolio and that means sifting through your current innovation initiatives very critically. You only want projects that are good enough and that will make a difference for your business. Hobby horses and dead horses need to be disposed of, so that only a strong body of projects remains.
How do you recognise a project worthy of a place in your innovation portfolio? There are three properties which all good innovation projects share.
The project can be linked to an innovation theme in your organisation's strategy.
The project qualifies as an actual innovation initiative.
The project is desirable and viable.
Judge all your current innovation initiatives by these three criteria. Now it is time to start filling it.
Step 4: Balancing your innovation portfolio
It is important to have a healthy balance in your innovation portfolio, not only covering innovation projects on the different horizons, but also with projects covering all stages in the innovation process (ideation, validation and scale-up). You want to achieve a healthy innovation pipeline with continuous projects starting, progressing, and finishing. To do that, you make sure that 1) you have projects in all horizons and 2) these projects are at different stages in the innovation process.
Finding a good balance means that your organisation's innovation strategy can become reality and that you can continuously work on projects that will impact your business in different ways. Needless to say, adding too many projects to your innovation portfolio is a no-go. This will create a bottleneck; a lack of resources and many projects will ultimately fail.
Step 5: Evaluating your innovation portfolio, now and continuously
You have made your innovation portfolio, with projects, divided over three horizons and covering the three stages of the innovation process in a balanced and healthy manner. You are happy with how they are scheduled and that the schedule in your portfolio is accurate enough to be implemented into your organisation's current structure. Now it is time to evaluate.
When evaluating your portfolio, ask yourself the following questions:
Does it fit in with my organisation's innovation strategy? Are all themes of this strategy addressed, all horizons covered and are the projects distributed well?
Is the value of the portfolio and its projects sufficiently high?
The project are deemed desirable and viable?
You will do this exercise regularly as your innovation portfolio grows and progresses. As it is a live document which changes continuously, evaluating it keeps it flawless, executable and strong.
Why do so many organizations fail?
Based on the RevelX Innovation Readiness Benchmark, Innovation Portfolio Management is the least developed innovation area for organisations. At RevelX we have made a wealth of free content available to help you to start improving your innovation portfolio management capabilities. We created a complete and elaborate Innovation Portfolio Management Playbook and hosted a one-hour webinar on the subject.
And if you want to take it a serious step further, at RevelX we have successfully developed two types of approaches to support you in improving your innovation portfolio, look here.
Because we are so passionate about the subject and help many companies develop a good innovation portfolio, we also know what the major pitfalls are and why so many fail. When you are developing your innovation portfolio, watch out for these cardinal mistakes.
---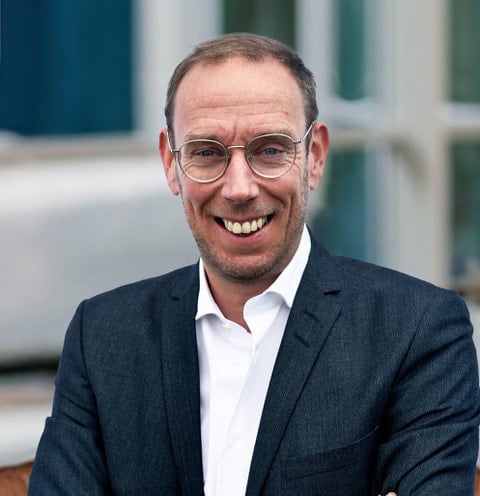 Rob Nouwens
Customer focused commercial leader with more than 10 years commercial leadership experience within the fast-paced technology and cloud industry. Driving business growth though building and executing (channel) sales, go-to marketing and marketing strategies. Combines strategic thinking with an energetic hands-on and can-do mentality.