The Beatles knew that a healthy dose of creativity is not sufficient to innovate. You have to organize a culture of experimentation. That is as true for the music business as it is for the broader professional world.
How many pop groups from the 1960s are you able to mention? Chances are just a handful, and The Beatles will be one of the groups that will spring immediately to mind. How did the "4 Lads from Liverpool" stay in the collective consciousness after more than 50 years?
The Secret of The Beatles
Of course, John, Paul, George, and Ringo were nice chaps with catchy tunes. But, for how many artists since the 1960s does this description apply? The main reason why the Beatles are seen as something very special is the following: they were among the first performers of popular music that delved into artistic experimentation.
For example, they used a sitar (an Indian string instrument) on one of their tracks, embraced possibilities of the sound studio never heard before, and delivered one of the first concept albums. These great ideas would not have been possible without the natural talents of two brilliant songwriters (Lennon and McCartney) and two decent sidekicks (Harrison and Starr), but some form of organization of creativity was crucial too:
The success of the Beatles meant that record label EMI gave them carte blanche access to the Abbey Road studios. They were not charged for studio time and could spend as long as they wanted working on their music.
The Beatles demanded a lot from the studio. John Lennon allegedly wanted to know why the bass on a certain Wilson Pickett record far exceeded the bass on any Beatles records. This prompted engineer Geoff Emerick to try new techniques.
All of The Beatles had Brenell tape recorders at home which allowed them to record out of the studio. Some of their home experiments were used at Abbey Road and ended up on finished masters.
Engineers and other Abbey Road staff have reported that the Beatles would try to take advantage of accidental occurrences in the recording process such as electric guitar feedback and a resonating glass bottle.
What The Beatles Teach Us
Experimenting is not only a crucial element of innovation in music, but it is also one of the most important components of growth hacking. Occasionally performing a test is not enough; a culture of experimenting has to be implemented. In other words, everyone in the organization should be aware of the need to experiment, be involved in it, and have the tools at their disposal.
Below I describe a step-by-step plan for how you can embrace a culture of experimentation:
Create support among management and other stakeholders.
Make sure that the most important people in your company are on board with your plans. Preferably, one or two of them will even help you define your experimentation plans. All hierarchical levels are important, but without proper CxO support, things will become pretty difficult—if not impossible.
Start with small experiments in a team that understands growth hacking.
In the best case scenario, such a test will result in more sales for the organization. Even in the worst case, something will be learned.
Establish an experimentation protocol.
You should have a rulebook for, among other things, the scope of the tests, the basic methodology, and what does and does not count as success.
Provide the right tools and basic conditions.
Just 3 words: fix the plumbing!
Regularly share results from experiments within the organization.
This keeps employees enthusiastic and inspires them to start testing themselves.
To close this article, here is an inspiring quote from Paul McCartney, an innovator and as shrewd of an entrepreneur as there ever was. "Each time we just want to do something different," McCartney said during the glory days of the Beatles. "After Please Please Me, we decided we must do something different for the next song… Why should we ever want to go back? That would be soft."
Innovation

Readiness

Benchmark
Great! So you want to measure yourself against best-in-class innovators?

Our Innovation Readiness Benchmark helps you to assess your innovation power and gives you a valuable insight in the areas where you need to improve.
---
Participate in the benchmark
---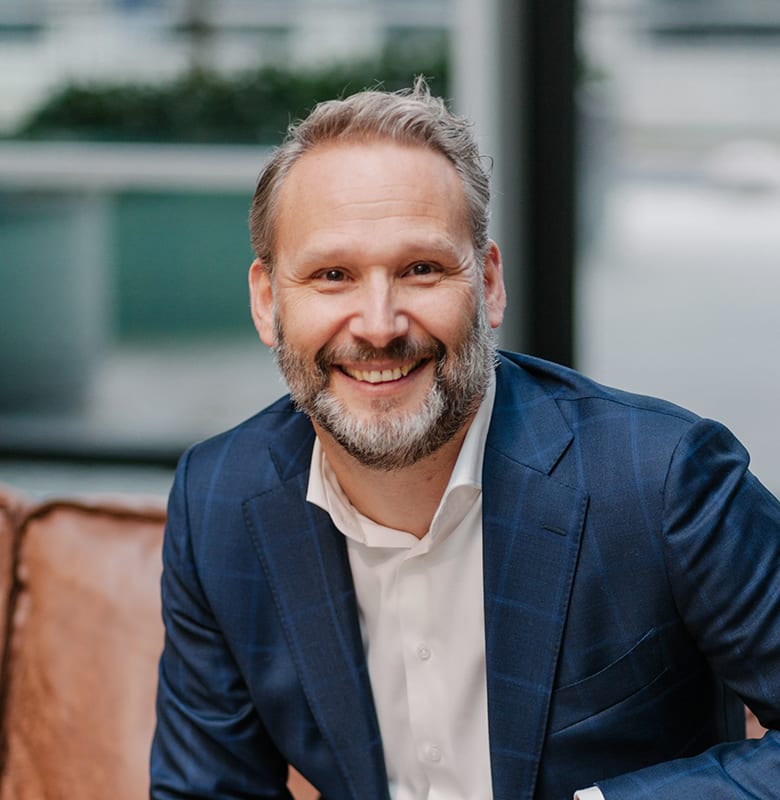 René Jongen
Specialist in top line growth. Supports both corporates that are under a lot of commercial pressure and businesses that are looking for ways to accelerate their growth. Technical physicist. Builds on psychology and neuro-marketing insights.