In our previous article we explained what Corporate Venturing is and what can be gained from it. The benefits are quite big, but still only 35% of established companies decide to tap into this source of innovation. Also worrying, is that 69% of these partnerships fail or do not yield satisfactory results.
What is the reason for this low success rate? Corporate venturing has a huge potential, but still, its benefits are not sufficiently gained. In this article, we will look critically at the reasons why seven out of ten Corporate Venturing partnerships end in disappointment. And after that we will discuss what you can do to avoid this and make a success of your partnership.
The idea of Corporate Venturing is perfect
Corporate Venturing is an Open Innovation strategy where one established organization partners up with another (or several) organization. By tapping into each other's resources, knowledge, expertise, and processes, they are able to co-develop innovative services and products. The results will make them more competitive in their market.
On paper this sounds like the perfect marriage. Facts show that reality is different for nearly 70% of all attempted partnerships. Why then, does Corporate Venturing fail?
The main reasons for failure
RevelX's own Innovation Benchmark research and international research institutes suggest that there are five key problems. These problems cause most of the Corporate Venturing partnerships to fail.
The wrong partnership selection
It is crucial that you choose the right partner(s) to initiate a project with. Many projects fail, because the dynamics of the partnership are off. Therefore, extensive scouting and matching is essential. With the best partner you will achieve the highest strategic impact and have a long-term collaboration that pays off. The research outcomes underpin the importance of this: 75% of corporate venturing collaborations fail because of incorrect partnering selection.
Poor embedding
Once you have found a suitable partner, it is important that you embed your program structurally into your company's strategies and processes. It has to become part of the core of what your company does and stands for. Too often, a CEO or a CTO takes the project on as their 'hobby horse' and because of that the corporate environment is not properly involved. The project becomes an 'innovation theatre' rather than an organization-wide enterprise.
The legacy environment of a partner
A partnership can also be incompatible because of internal discrepancies. Other companies work at a different pace from yours. Your structure, way of working or approach to decision making differs from theirs. This requires a degree of adaptation on both sides. A clash of two internal legacies hinders the partnership and regularly leads to a Corporate Venturing fail.
DIY
The do-it-yourself overriding culture as present in many organizations often gets into the way. There is a need to lead and not to collaborate. They fail to admit the need for help from a partner, because they believe they can do it all themselves. This toxic approach to a partnership, can even lead to hostility towards the partner. This, naturally, is not a productive and positive environment for innovation.DIY is the largest hindrance in corporate venturing. Improving this would involve changing an established culture. And that can proof impossible or at least extremely time-consuming.
Competition from other interested parties
Even though start-ups and scale-ups are relatively new, their current knowledge and fresh approach are often valued throughout the industry. These companies have several other options which will help them achieve their next level of growth. The world is a competitive place and just experience is not enough for corporates to convince a start-up to partner with them. Corporates have to step up and proof that they are the right partner for them.
What are the four best practices in corporate venturing?
These pitfalls clearly show that corporate venturing, although nice on paper, requires a high level of preparation, dedication and adaptation. When one or more of those concepts lack, the project will ultimately fail.
Luckily, as shown by RevelX' own research, failure can be avoided by continuously working on four best practices.
Search
Get ahead of everybody else by properly searching and researching of valuable startups and scaleups before choosing a partner. The competition is strong and the world has become bigger and more complex. It is crucial that you put your efforts into making the right selection.
Funnel management
You will need to speed up your processes, create a standardized workflow and add automation. This is especially important when you want to work with startups and scaleups. They tend to do everything faster than you, because they still lack your established processes and legacy systems. A continuous process with regards to transparency and collaboration are key features here, within your own corporate environment and with your partners.
Good alliance management
A good corporate venturing partnership needs constant work and attention, like a marriage. If you do not keep working on it, it will fail. Good alliance management starts with alignment of individual (strategic) goals of the partners and congruence of business ethics, integrity, and mutual respect. The right fit. Other essential ingredients are good communication, proper resources, the right systems and way of working. Partnerships also needs corporate's ownership at the right level and place, and alignment with the organization.
Good business alignment
It is crucial that your project is securely embedded in all relevant components of your organization. To achieve successful innovation, you need to be aligned with corporate, corporate's divisions and businesses, and all the other internal processes.
Make Corporate Venturing a huge success
Just because there are many corporate venturing fails, that does not mean that yours will not be a huge success. You now know the most common reasons these projects fail and are able to intercept them before it is too late. The best practices to avoid them which are achievable, executable, and essential.
Are you ready to start yielding the profits of a corporate venturing partnership? Take our Corporate Venturing Readiness Assessment today. In 4 minutes, you will see how you score on 25 different Corporate Venturing best practices. You also can book an introduction meeting here, where we can share mutual innovation and corporate venturing experiences.
When done correctly, every organization, large or small, benefits from corporate venturing. The possible outcomes of these successful partnerships speak volumes.
Corporate Venturing leads to:
Access and expansion
The development of new applications and technology
An acceleration of innovation
More agile processes and ways of working
A refreshment in the workforce
An increase in social innovation
Financial gains
Are you ready to step out of your comfort zone and run a successful corporate venturing strategy? Then this Corporate Venturing Readiness Assessment is a great first step to take. This free assessment measures the venturing power of your organization against 25 corporate venturing best practices, which have been developed and adapted from independent research of the Rotterdam School of Management, and our own research.
Or just book an introduction meeting here, where we can share mutual experiences on innovation management and corporate venturing.
---
---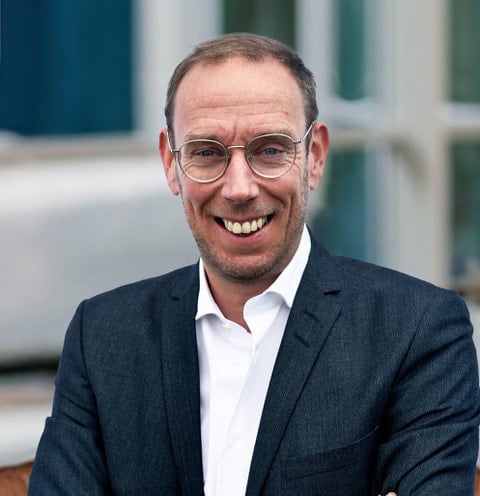 Rob Nouwens
Customer focused commercial leader with more than 10 years commercial leadership experience within the fast-paced technology and cloud industry. Driving business growth though building and executing (channel) sales, go-to marketing and marketing strategies. Combines strategic thinking with an energetic hands-on and can-do mentality.