In today's market it is hard, maybe even impossible, to be innovative on your own. There is a whole pool of knowledge and ground-breaking research out there that you, as an organization, can profit from. Today many organizations still rely heavily on their own innovation capabilities. Instead, they must get out of the building to become more successful.
By working together with other (innovative) organizations, you can lift each other to the next level. This strategy is called Corporate Venturing. When done right, Corporate Venturing will yield groundbreaking results that set you apart from the competition.
After 4 minutes of reading, you will know exactly what Corporate Venturing is and why it is so important in today's professional environment.
The definition of Corporate Venturing
The verb 'to venture' means 'to embark on an enterprising journey or risky course of action'. Corporate Venturing is going into the unknown on a professional level. It is a strategy that is part of the broader concept of Open Innovation and it supports the current trend of relying more and more on external sources.
The definition of Corporate Venturing looks like this:
Background: Corporate Venturing is an innovation and growth strategy, part of Open Innovation.
How: a large established organization partners up with a startup, scale-up, or peer.
Goal: to co-develop innovative products and services to gain a professional advantage in your industry.
Prerequisite: this must be done independently of any financial investments.
In layman's terms this means that larger organizations, which have already established themselves, team-up with other organizations. Both partners are forced to think outside the box and to share ideas and technologies. The result is growth through innovation, for both parties, and the development of new initiatives and products/services.
Why innovating with start-ups?
By partnering an established organization with an innovative start-up, both participants are able to move forward. Established organizations are often stuck in their ways and tend to rely on their own capabilities alone. They are often the market-leaders, so why should they look at others for help?
Being too comfortable in your own position in the market can get in the way of innovative growth. A start-up can give you fresh ideas, things you would never have thought of and other ways of doing business. This can take established organizations out of their rut and into the future.
The advantages go both ways. Start-ups also benefit from working closely with these large organizations, because of their years and years of experience. They know the industry like no other and have successfully sailed through the changes it has gone through. By means of a corporate venturing partnership, start-ups will learn from the professionals.
What makes a suitable partner?
Corporate Venturing goes further than only partnering with start-ups. It can be done with peers, scale-ups and even with grown-up companies. Choosing the right partner is key and can mean the difference between a successful and failed corporate venturing project.
You choose the partner that is right for you, by trying to predict the strategic impact and the engagement intent of a corporate venturing collaboration. You analyze the challenges that you face, and large strategic impact and a long-term intent are your goals. A suitable partner is a company that you can make a real difference with, now and in the future.
Why is Corporate Venturing important?
If you want to work on Innovation Management, you cannot avoid corporate venturing. Neither should you want to, because open innovation (relying on many types of external sources) is very much part of the current corporate climate. As it should be, because it opens borders and encourages long-term partnerships.
There are several reasons why corporate venturing is so beneficial, when you want to boost innovation and build up your competitive advantage.
By making links with the outside world, you learn about the trends that are key to the future of the industry.
You are able to point out unique opportunities for growth and discover new technologies even before they will become common norm.
And partnering with a good start-up or scale-up can lead to a profitable long-term partnership.
Needless to say, these are all developments which would have passed you by if you had not ventured into the unknown.
When done correctly, every organization, large or small, benefits from corporate venturing. The possible outcomes of these successful partnerships speak volumes.
Corporate Venturing leads to:
Access and expansion
The development of new applications and technology
An acceleration of innovation
More agile processes and ways of working
A refreshment in the workforce
An increase in social innovation
Financial gains
Are you ready to step out of your comfort zone and run a successful corporate venturing strategy? Then this Corporate Venturing Readiness Assessment is a great first step to take. This free assessment measures the venturing power of your organization against 25 corporate venturing best practices, which have been developed and adapted from independent research of the Rotterdam School of Management, and our own research.
Or just book an introduction meeting here, where we can share mutual experiences on innovation management and corporate venturing.
---
---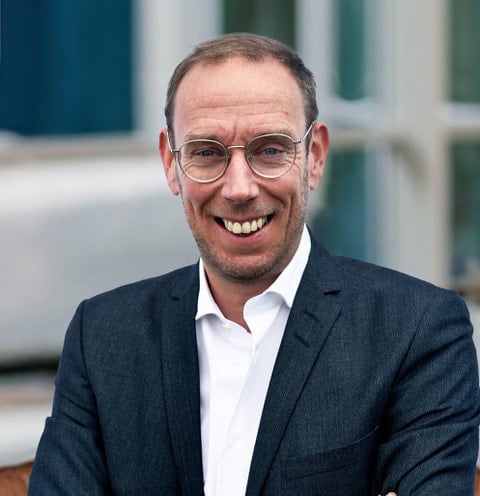 Rob Nouwens
Customer focused commercial leader with more than 10 years commercial leadership experience within the fast-paced technology and cloud industry. Driving business growth though building and executing (channel) sales, go-to marketing and marketing strategies. Combines strategic thinking with an energetic hands-on and can-do mentality.