Saturday, April 7, World Health Day is celebrated all over the world. That is a good opportunity to take a look at innovations that improve the quality of care and make healthcare more accessible.
During the first World Health Assembly in 1948, the World Health Organization established April 7th of each year as International Health Day. This year, the theme of International Health Day is Universal Health Coverage. The goal is to raise awareness for the state of international health and improve access to healthcare for all.
In Western Europe, we live in the happy circumstance that health care is provided for almost everyone. Sadly, in other parts of the world, this is not always true. Half of the world's population does not have access to basic healthcare.
3 Amazing Innovations in Healthcare
Poverty, socio-economic, and political problems are important underlying causes for the lack of healthcare. These issues can not easily be solved, but innovation in healthcare has a major impact in making healthcare more affordable and accessible all over the world. I want to offer you some inspiring examples of innovations that will have a positive impact on healthcare.
Frugal innovations are innovations that are reducing complexity and costs of existing products. These simplified products are developed from scratch using current knowledge and techniques instead of stripping down existing Western products to meet the needs of developing economies.
Frugal innovations make specialized care more affordable and therefore accessible to parts of the world population which has not had such access before.
One of many interesting examples is a smartphone-enabled ultrasound device that was approved by the US Food and Drug Administration in 2011. It has a price that is a fraction of an incumbent ultrasound device. This new portable device has the same core features and enables midwives and gynecologists in developing countries to perform ultrasound scans. This wasn't possible before and is resulting in a tremendously increased quality of diagnosis.
3D printing can make healthcare more affordable. Continuously, new medical solutions and innovative 3D prints are developed that can change the face of healthcare forever. According to a report by IndustryARC, this trend will only continue to expand in the coming years.
From prosthetics to bioprinting and from medical implants to artificial limbs, the possible applications of 3D printers are now almost endless. The process can play a big role in the field of orthodontic applications, medical implants, and the production of medicines. 3D prints of metal and ceramics are often used for the production of crowns, while other medical applications require other substances such as bone cement, plastic and donor cells.
Although metal powders and biomaterials are still highly priced today, technological developments promise 3D printing costs will be significantly reduced in the future.
Virtual Reality, Augmented Reality and 3D Technology
Virtual Reality, Augmented Reality, and 3D technology have an impact on healthcare too. For example, successful Dutch serial entrepreneurs in healthcare, Guido Geerts and Jaap Maljers, use state-of-the-art technology to create a whole new form of education for surgeons: Incision.
This company is currently testing the best ways to integrate VR and AR into their knowledge-sharing platform. Together with their partners at Leiden University Medical Center and Erasmus University, Incision is developing tools that will help surgical professionals across the world and in particular in developing countries. These technologies will help them better prepare for surgeries and to better function as a team in the operating room at very low costs making healthcare more accessible.
The so-called "Third World" is not the only part of the planet where innovation can improve healthcare. In high-income countries, innovation in healthcare is also crucial to keep healthcare affordable. With an aging population, better treatment methods and thus higher life expectancy will sharply increase the demand for care in the Western world in the near future.
Fundamental transition and innovation of care are needed to continue to meet this demand for care without increasing the costs too much. Product innovations will not be enough. As in other industries, it is important that healthcare providers continue to innovate their business model. At RevelX, we help our clients in healthcare and health-tech to actually implement these innovations which improve the quality of care and reduce costs. This, in turn, will help ensure that healthcare in the future is accessible for all of us.
---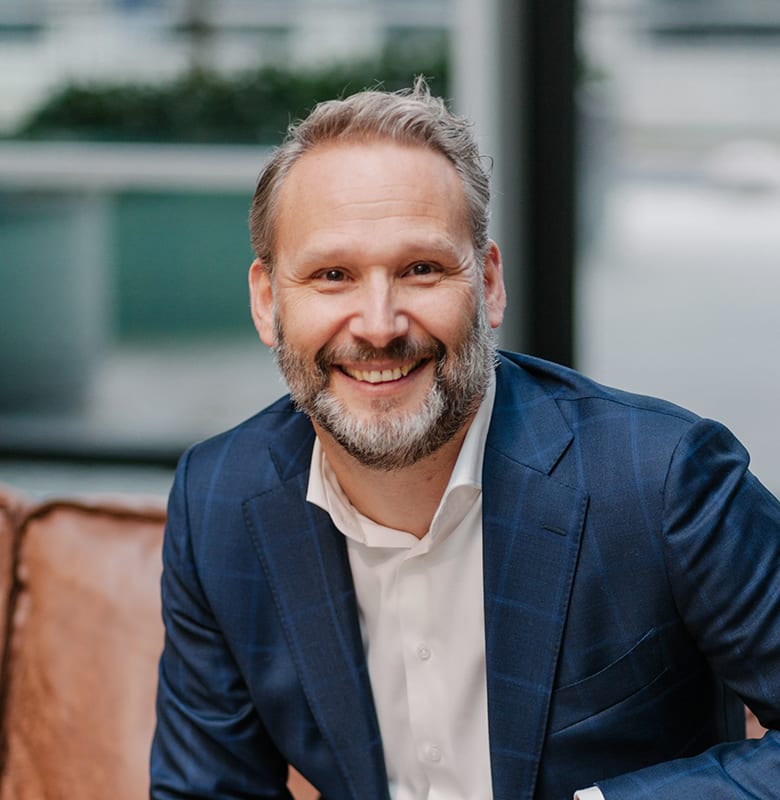 René Jongen
Specialist in top line growth. Supports both corporates that are under a lot of commercial pressure and businesses that are looking for ways to accelerate their growth. Technical physicist. Builds on psychology and neuro-marketing insights.