What seemed like an unwise decision, turned out to be one of the best I ever made. A year ago, I decided to join RevelX, a reputable strategic innovation consultancy firm. Monday, March 2, 2020, to be exact. It was a week before the disastrous effects of the coronavirus would truly emerge. My initial feelings? That this adventure might be short-lived. SH** happens. But ultimately, the crisis brought more positive impact for RevelX and me personally than I had ever anticipated…
Back to March 2020. My onboarding at RevelX was completely virtual. It was a time of great uncertainty and unchartered territory. I had just started at a relatively small company and we provide advisory services to other companies. Our proposition is geared toward strategic innovation consultancy for organisations. A proposition that initially appeared not to comply with the dynamics of the corona crisis as it presented itself at that time.   
We were faced with two major challenges. First, RevelX provides consultancy services and therefore we are part of a company's expenditure. Precisely in a period when many management decisions were aimed at short-term cost reduction. Then we arrive at the second challenge. We are geared toward strategic future growth while companies were exclusively focusing on the short term. Continuity was the challenge at the forefront. And innovation? Yeah, great, but not right now. And boom, our proposition ended up in the "nice to have" basket.  
In short, there was work to be done. I was hired for Sales & Marketing and there wasn't any time for some laid-back onboarding. It was time to roll up our sleeves and confront the challenges we faced.
To start, we had to do what we advised our clients to do. We support decision makers when decisions have to be taken on both the short term (continuity and cost reduction) and the long term (transformation and strategic innovation) and ensure that both timelines are addressed in complete harmony with each other. We know from previous crises, such as the financial crisis of 2008, that organisations that invested in the long term performed better structurally and were able to realise substantially greater growth than companies that didn't (1,2).
But that's not always easy. To be frank, even at RevelX with more than 200 years of professional experience in strategy and innovation consultancy combined, it remains a balancing act between the short term and the long term. And yet, we have found a good way to manage our costs, redefine our strategy, and invest substantially more in creating new value propositions and go-to-market activities.
Crisis as a driver for innovation and change
You could say the greater the crisis, the greater the drivers of new ideas and change will be. COVID has produced new innovations that were previously unthinkable or virtually unimaginable.  
This concept is based on a few interesting insights which I experience every day in conversations with our clients. Urgency is needed for change. A high degree of urgency. The so-called "burning platform". You have to take the plunge. It's a well-known fact that people change faster to avoid a negative outcome than to gain a positive outcome. This phenomenon is known as the prospect theory (D. Kahneman). 
And there can be more advantages to a crisis. It forces us to prioritize more. The crisis determines the priorities of the decision makers. No more annual lists of the 25 most pressing priorities. Suddenly there are only one or two. This provides focus and a sense of unity in the whole company. Resources are dedicated and available and originate from the various ranks within the company. Multidisciplinary teams emerge with the collective goal of preventing a doom scenario which includes a leadership team with 100% commitment. The ideal combination for innovation and change.(3)
"Destroy" your business and enter survival mode
This brings me to one of the propositions that RevelX has been offering for some time now. We call it RevelX DisruptR. This is a method that RevelX developed to help businesses become more innovative. A high energetic workshop tailored specifically for our clients' management teams. Simply said, we facilitate management teams with creating a worst-case competitor, so they have to put their business in survival mode. In a blend of group interventions, playbased exercises and best of breed innovation tactics, we replicate your own crisis. Not exactly the most positive approach, but it relates to the insights we discussed previously if you want to enact change and produce innovation.
Personal learnings and business success
In retrospective, what started out as uncharted waters a year ago because of the corona crisis has now actually delivered much more for me personally. The crisis not only accelerated my onboarding, it has given me critical insights into the motivations and more profound reasons for innovation and change management. And for RevelX as a company, and despite the initial shock of the crisis, it has still had a positive impact on our business. The adoption rate for innovation in business as a whole has increased substantially. This creates several opportunities for RevelX. We are able to support organisations faster and better in their ambitions to achieve relevant and future growth by embedding continuous strategic innovation. 
Interested in a (virtual) meet and greet to share experiences? Message me at rob@revelx.nl
---
Sources:
1) T.J.M. Mom & J.J.P. Jansen (2011). Inleiding: Investeren en ondernemen tijdens crises? In Corporate Effectuation: Wat managers kunnen leren van ondernemers
2) Dominic Barton, James Manyika, and Sarah Keohane Williamson, "Finally, evidence that managing for the long term pays off," Harvard Business Review, February 9, 2017, hbr.org. 
3) Elsbeth Johnson & Fiona Murray (2020). What a Crisis Teaches Us About Innovation. MITSloan, 2020, https://mitsmr.com/3fPCQsA
---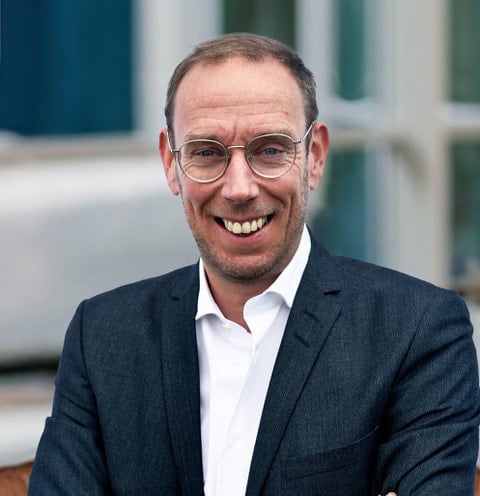 Rob Nouwens
Customer focused commercial leader with more than 10 years commercial leadership experience within the fast-paced technology and cloud industry. Driving business growth though building and executing (channel) sales, go-to marketing and marketing strategies. Combines strategic thinking with an energetic hands-on and can-do mentality.