Podcasts have seen an enormous surge in popularity. There are so many instances of audio content now that there seems to be a podcast for everyone. For instance, there are great examples of shows catered to managers and entrepreneurs with a growth mindset. In this article, I will list my favorites.
I bet you work more than 40 hours a week!
I am afraid the same is true for me.
Though I am a big fan of reading, many days I don't have the time to pick up a book. The question is, what alternatives are there to get my information and inspiration from?
Podcasts Better Quality Than Ever
Last year I discovered a great alternative for reading—podcasts. When a friend told me to listen to The Tim Ferriss Show, I was a little skeptical at first. I expected to hear one of the bedroom-studio productions that a lot of podcasts were ten years ago. For the greatest part, they were hobby projects of people who talked about what they loved, for example, horror movies. Nice for fellow aficionados, but the value for the rest of the world was minimal.
But the so-called "podcast boom" has changed things a lot. In 2019, many podcasts are professional, media productions with high audio standards. Furthermore, they are made by journalists and experts that share valuable information. These factors make them great sources of inspiration and learning.
Maybe the best thing is, you can listen while working out, commuting, or doing the dishes. Below, I will list my favorite Internet radio shows. If you are a person who wants to make their organization grow, they may be of interest to you too.
In each episode, the best-selling author of The 4-Hour Workweek interviews world-class performers from various areas including investing, sports, business, and art. Ferriss asks about their tactics, tools, and routines.  This includes favorite books, morning routines, exercise habits, time-management tricks, and much more.
Past guests include Arnold Schwarzenegger, LeBron James, Edward Norton, Tony Robbins, Maria Sharapova, Jamie Foxx, Peter Thiel, Malcolm Gladwell, Vince Vaughn, and Reid Hoffman.
This weekly podcast by the Harvard Business Review features thinkers in business, management, and politics such as Jeff Bezos, Francis Ford Coppola, Maya Angelou, and Bill Clinton. Episodes have titillating titles such as "The Harsh Reality of Innovative Companies," "How One Google Engineer Turned Tragedy into a Moonshot," and "A Hollywood Executive On Negotiation, Talent, and Risk."
Jason Calacanis, a successful Silicon Valley angel investor, and a rotating group of guest experts give their weekly take on the world of Web companies. Calacanis' trademarks are his blunt style and sharp humor. Recommended for everyone who is looking to start their own company.
On this channel, you will find wine entrepreneur and public speaker Gary Vaynerchuk's keynote speeches on marketing and business, interviews he has given, as well as new and current thoughts he records originally for this podcast. Inspiring!
Each episode of The Growth Show explores the inspiring stories behind how people grow a business, an idea, or a movement. It is a podcast brought to you by HubSpot, so they know what they are talking about!
Neil Patel and Eric Siu bring you 10 minutes of actionable marketing advice every single day. Topics include SEO, finding angel investors, and self-motivation.
Mike Rowe of Dirty Jobs fame reconstructs the life story of successful people. Though he uses open sources, all stories have their unique twist. Just listen to it because me telling you more information would spoil the fun!
The podcasts described above make dishwashing more fun for me, and sometimes they give me ideas for this blog. What are the shows that help you accomplish things and get fired-up? Please send me your tips by contacting me or as a comment under this article.
---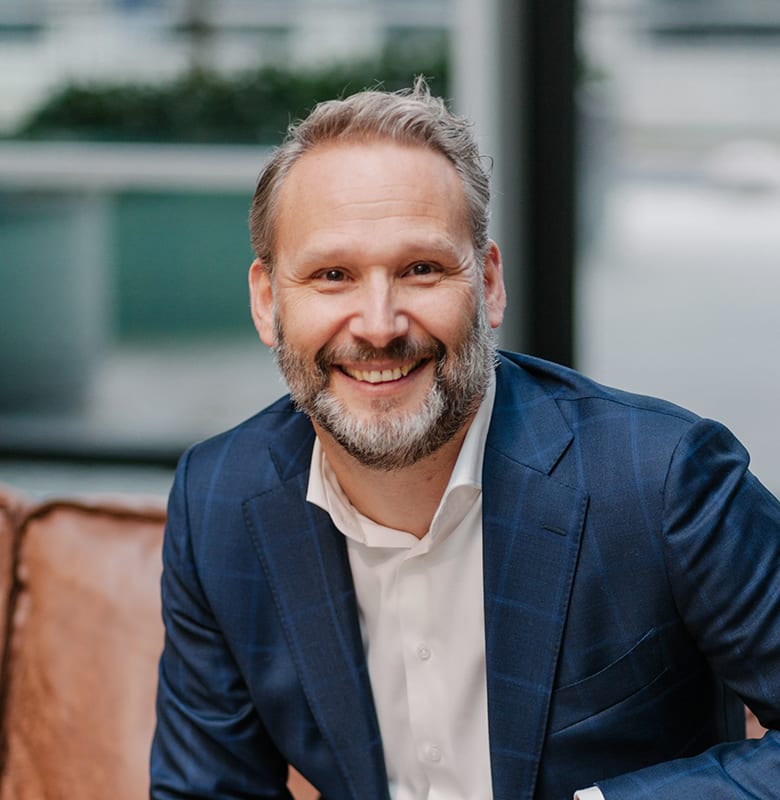 René Jongen
Specialist in top line growth. Supports both corporates that are under a lot of commercial pressure and businesses that are looking for ways to accelerate their growth. Technical physicist. Builds on psychology and neuro-marketing insights.