The concept of the "customer journey" will help you to become more customer-centric. Below, I will describe practical tips and tools to optimize each phase of the customer journey.
The concept of "customer-centricity" is one of my fascinations. Though I am convinced that business leaders should "get" customer-centricity without someone else telling them what to do, there are some tools and models that can optimize this mindset. Take for example the customer journey.
What is a Customer Journey?
The concept of the "customer journey"  helps you to gain a better understanding of the many interactions that your business will have with its customers. This "variety of touchpoints by which the customer moves from awareness to engagement and purchase" (Gartner) is very relevant in the current, digital era because there are more touchpoints than ever.
Traditionally, the customer journey is subdivided into 5 steps: awareness, consideration, purchase, retention/service, and loyalty. Successful organizations focus on developing a customer experience that ensures each touchpoint interconnects and contributes to the overall journey.
Customer-centricity and the Customer Journey
To be truly customer-centric, it is important to map and analyze your customer's behavior during her entire customer journey. In this way, you can better tailor each touchpoint in her customer journey to address her wishes.
How does this all work? Let's describe a customer journey and see which tools can make the user experience better in each phase.
Awareness Phase: Answer the Public
In this phase, customers are searching for a solution to their problems. So, to be truly customer-centric, you should already know your potential customers' needs.
A great way to explore this topic is the website AnswerThePublic. Based on the auto-suggest results provided by Google and Bing, this tool helps you to find out what questions and queries consumers have.
For example, if you work for a law firm and you want to know the questions the public has about your field of work, you will see questions and phrases such as:
What lawyer fees are tax deductible;
Lawyer to buy a house;
Lawyer near me.
As an attorney, these questions (and the 319 other phrases the website generated) can help you to fine-tune your proposition.
Consideration Phase: "By the Way, Shipping is Free"
In this phase, customers make a choice. Although they may already have some knowledge about you, they will try to discover more. They also discover the competitor.
In this phase, your website is an important tool to communicate your proposition, but there are many other websites that will vie for the customer's attention. In other words, a relevant and Google-optimized website is not enough; you also want the customer to stay on the website.
This can be accomplished by an exit-intent pop-up tool such as Optimonk, GetSiteControl, or Sumo.com. These tools will show a popup box with your customized messages when readers are about to leave your page. "At our shop, shipping is free," is a very effective example of such a message.
Purchase Phase: "We Accept Bitcoin"
At this point, the customer decides to purchase. In this phase, it is important that the purchase process goes well, quickly, and easily.
For example, an online store's conversion will increase by offering as many payment methods as possible including PayPal or even Bitcoin. Also, consider the option to pay afterward which makes buying psychologically even more attractive.
Retention/Service Phase: The Packaging is Part of the Experience
The customer journey does not stop after the purchase. It is a continuous cycle. Where the previous phases mainly concern usability, it is important in this phase to give the customer a positive experience.
So, get a smile on the face of your customer when delivering their goods. Take a page out of Dutch pushchair manufacturer Joolz's playbook. Every part of its packaging – from the stroller itself as well as every accessory – can be transformed into a practical and beautiful product for children to play with or for decoration in children's rooms.
Loyalty: The Impact of the Net Promoter Score
This phase is all about aftercare. You keep in contact with your customer through, for example, a newsletter, social media, or an app. Of course, it would be nice if she would become a recurring customer.
To measure the loyalty that exists between you and your customer, you can use the Net Promoter Score. NPS is calculated based on responses to a single question: "How likely is it that you would recommend our company/product/service to a friend or colleague?"
NPS has been adopted by more than two-thirds of Fortune 1000 companies. There are many tools to establish this score, but Wootric and Promoter are two of my favorites.
---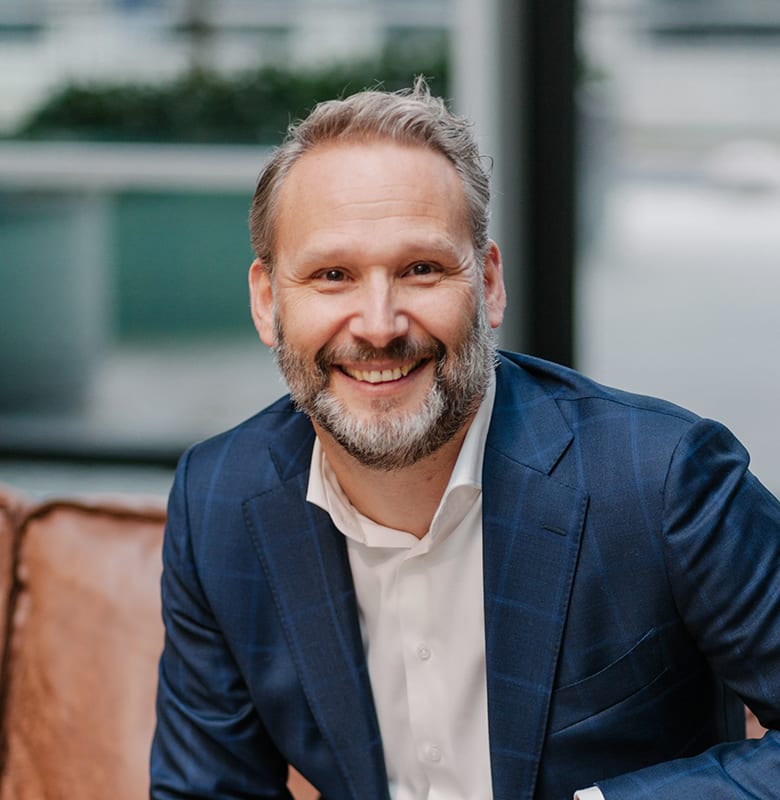 René Jongen
Specialist in top line growth. Supports both corporates that are under a lot of commercial pressure and businesses that are looking for ways to accelerate their growth. Technical physicist. Builds on psychology and neuro-marketing insights.