Gamification is the use of game principles and playing techniques in a non-game context to influence human behavior. There are great applications related to education and health, but of course, gamification can also be applied to marketing. Venture capitalist Tim Chang calls it the "gamification of life," and it can help your business grow too.
Did you see the piano at Amsterdam Central Station? I often pass this musical instrument on my way to clients. "Play me" is written on it in big letters. Every traveler, preferably with some talent for playing the piano, can take their place behind the instrument and enchant the rest of the station with their music.
The Dutch railway company introduced these pianos to improve the experience at stations and to make the waiting time of travelers feel shorter. The atmosphere at Amsterdam Central Station is really friendlier since the piano was installed, as I can testify. When I pass through the station hall, I often see smiling people gathered around the piano player.
This personal observation was confirmed by Hans Jeekel, emeritus professor of surgery, who says: "Decreased stress through music may lead to improved immunity, lower blood pressure and heart rate, and fewer stress hormones."
Furthermore, in an experiment with music in Utrecht, travelers indicated that they think that the presence of music in the evenings has a positive effect on feelings of safety.
Why do I tell you this? Because the pianos at the train stations are an excellent example of gamification: the use of game principles and playing techniques in a non-game context to influence human behavior.
A Short History of Gamification
The term "gamification" first gained widespread usage in 2010. It referred to the incorporation of social/reward aspects of games into software. In a short period of time, the adoption of game-design elements and techniques in non-game contexts were also classified as "gamification."
Though some observers saw precursors to the phenomenon thousands of years ago, my favorite gamification examples are pretty recent:
In 2014, children in Cape Town, South Africa received a bi‐monthly delivery of HOPE SOAP, a colorful, translucent bar of soap with a toy embedded in its center. To access this plaything, kids had to wash their hands more often. Not surprisingly, HOPE SOAP children were directly observed as being more likely to wash their hands than other children.
In 2009, a stairway in a Swedish subway station was covered with giant, functioning, piano keys. The sound was produced by stepping on the keys which encouraged commuters to take the stairs instead of the escalator. The results were amazing: 66% more people than normal chose the musical stairs, and through this, they got more physical exercise.
Foldit is an online puzzle video game developed by the University of Washington. Players try to fold the structures of selected proteins as perfectly as possible using tools provided in the game. The highest scoring solutions are analyzed by researchers who determine whether or not there is a native structural configuration (native state) that can be applied to relevant proteins in the real world. Scientists can then use these solutions to target and eradicate diseases and create biological innovations.
According to a paper in the science journal Nature, Foldit's 57,000 players provided useful results that matched or outperformed algorithmically computed solutions.
Gamification in Marketing
Meanwhile, gamification has been applied to almost every aspect of life, though the implementation is often so frictionless that consumers don't recognize the phenomenon. Consider some great examples of gamification in marketing:
The well-known LinkedIn progress bar encourages users to complete their profile. The aim is to gather as much information as possible about every individual on LinkedIn because this will result in more networking, more interaction, and more visits to the site.
Nuon Energy launched an interactive game that challenged visitors to score as many goals as possible in a given time frame. The Dutch utility company's goal was to generate leads.
Many loyalty programs are also a form of gamification. For example, customers of some online stores earn points for every purchase which can be used to get price cuts on later transactions. This will make shopping into a game of collecting points. In the end, the customer will spend more money while having the feeling they are actually saving it.
In 2013, Heineken USA invited tennis-lovers to an Instagram-based contest and treasure hunt in which they could win a couple of tickets to the US Open. More than 200 photographs together created a mosaic of the audience at a tennis match. Followers followed instructions in the photos and the captions to step-by-step find the last photo, crack the code, and win match tickets. The project lasted 3 days and resulted in a 20% increase in the number of Instagram followers on the Heineken USA account.
Ticketmaster put out a quiz entitled "Which festival goer are you?". The funny quiz asked users to indicate what their preferences and customs are when it comes to festivals. Based on the answers, the most appropriate festival was presented to the users. Of course, they could book tickets for the event directly…
Hopefully, the above-mentioned examples will inspire you to deploy gamification in your own endeavors. Do you need more specific advice? Watch this space, because in a follow-up article we delve deeper into the subject of "gamification."
---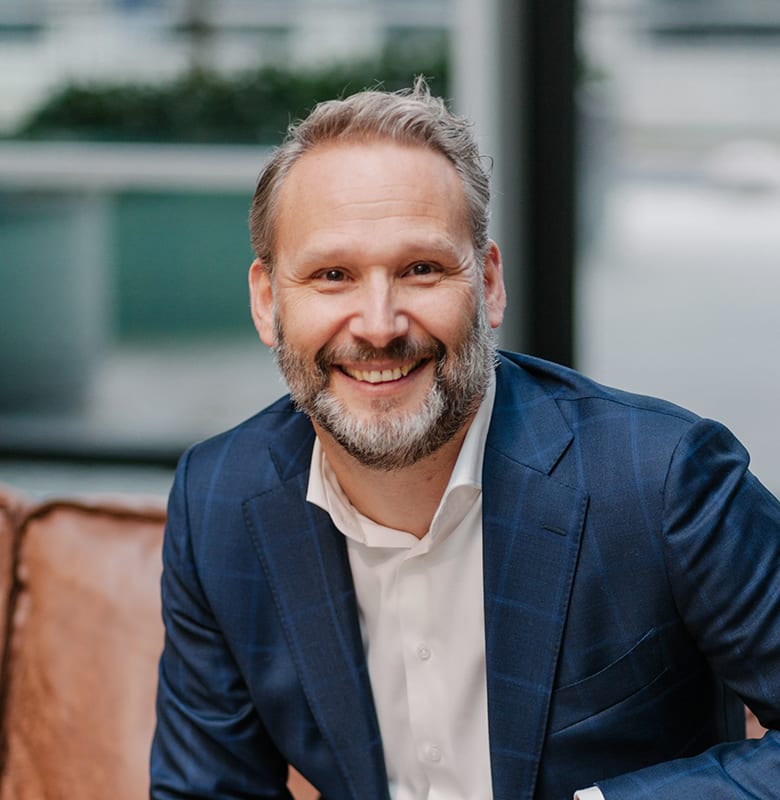 René Jongen
Specialist in top line growth. Supports both corporates that are under a lot of commercial pressure and businesses that are looking for ways to accelerate their growth. Technical physicist. Builds on psychology and neuro-marketing insights.