A Minimum Viable Product is the cupcake version of the grand and fabulous wedding cake. Success stories of Amazon, Google and BDRThermea show how little sweets became enormous pastries.
As you will know, a minimum viable product (MVP) is a product with just enough features to satisfy early customers, while also providing feedback for future product development. Building an MVP is a great way to test your product in the market. Gathering insights from an MVP is often less expensive than developing a product with more features.
MVPs at Billion Dollar Companies
Especially, growth hackers like me talk often about MVPs. Because of this, you might suppose that MVPs are something nerdy or obscure, but that could not be further from the truth. The MVP method made innovations at billion dollar companies possible. Below, I describe 8 inspiring examples.
AdWords Express is basically a simplified version of AdWords, which generates relevant ad copy for the customer. From the beginning, this process seemed to be automated, but when this product was being developed, the back-end consisted of a group of students who were very quickly typing ad copy.
When this experiment proved successful, AdWords Express was further developed, and the process is now fully automated.
Shortly after moving to San Francisco in October 2007, roommates and former schoolmates Brian Chesky and Joe Gebbia could not afford the rent for their loft apartment. Chesky and Gebbia came up with the idea of putting an air mattress in their living room and turning it into a bed and breakfast.
The goal at first was just "to make a few bucks", as they said in interviews, but then they realized that matching bed and breakfasts with customers could be a goldmine. They put together a website, but they kept struggling to find people to use their platform. So, the San Francisco company chose to target the audience of Craigslist. By providing an option for homeowners to automatically post to Craigslist, Airbnb reached lots and lots of prospective users.
The rest is history. Today, Airbnb has a yearly income of $2.6 billion (2017).
Sometime in the beginning of the 1990s, Jeff Bezos read a report about the future of the internet that projected annual web commerce growth at 2,300%. Bezos created a list of twenty products that could be marketed online. He narrowed the list to what he felt were the five most promising products, which included: compact discs, computer hardware, computer software, videos, and books. Bezos finally decided that his new business would sell books online, due to the large worldwide demand for literature, the low price points for books, as well as the huge number of titles available in print.
Hence, Amazon was founded in the garage of Bezos' rented home in Bellevue, Washington. The website was very simple: just a catalogue of books. If a customer ordered one, Amazon bought it straight from the distributor and shipped it. Iteration after iteration followed. Over the years, Amazon started to sell more products, bought warehouses, and personalized their website for each visitor. According to Forbes, Amazon is now the world's third-largest retailer.
The predictive maintenance service for BDRThermea's boiler helps to predict the general status of a boiler in order to prevent an outage. In this way, loss or degradation of heat comfort is prevented.
At RevelX, we helped BDRThermea develop this predictive maintenance feature as a minimum viable product (MVP). It was successfully introduced into the market in 2017.
Buffer began as an MVP, and it was transformed rapidly into an app with 100,000 users.
In 2010, British entrepreneur Joel Gascoigne had a great idea. "I wanted to take the scheduling feature of many Twitter clients and apps and make that single feature awesome," as he would write later.
First Gascoigne created a landing page to see if enough people were interested in the product to make it a profitable venture. After reaching a critical mass of registrations, Gascoigne built and designed the first version of the application software over a span of seven weeks.
The initial version of Buffer contained limited features which only allowed access to Twitter. Four days after the software's launch, Buffer gained its first paying user. A few weeks after this, the number of users reached 100, and then that number multiplied to 100,000 users within the next nine months.
Dropbox started with a simple video that briefly explained the effect of the product that the makers wanted to launch. The video was very successful and gave Dropbox the valuable feedback that enabled them to validate their core assumptions.
Zalando, the flourishing German online shoe store, has humble beginnings.
Zalando was created in 2008 by Robert Gentz and David Schneider, initially under the name Ifansho.  Inspired by US online retailer Zappos.com, they started with just an online storefront consisting of pictures of shoes from shoe stores. When a pair was sold, one employee ran to the shoe store to get the shoes, put them in a box, and shipped them. There was no e-commerce or warehousing at all. Just one, single man made up the logistics department.
Just like Amazon, a simple website evolved into a multi-billion dollar company.
To help our customers make their own MVPs, we have compiled an MVP Toolkit. It provides you with a framework, a list of must-reads, and some workshop canvases so you can start practicing right away.
To prove that MVP'ing really works, this very toolkit is an MVP on it's own! At RevelX, we are constantly testing new ways to share our knowledge, experience and expertise. Likewise, this toolkit is a work in progress and we would love to hear your feedback!
---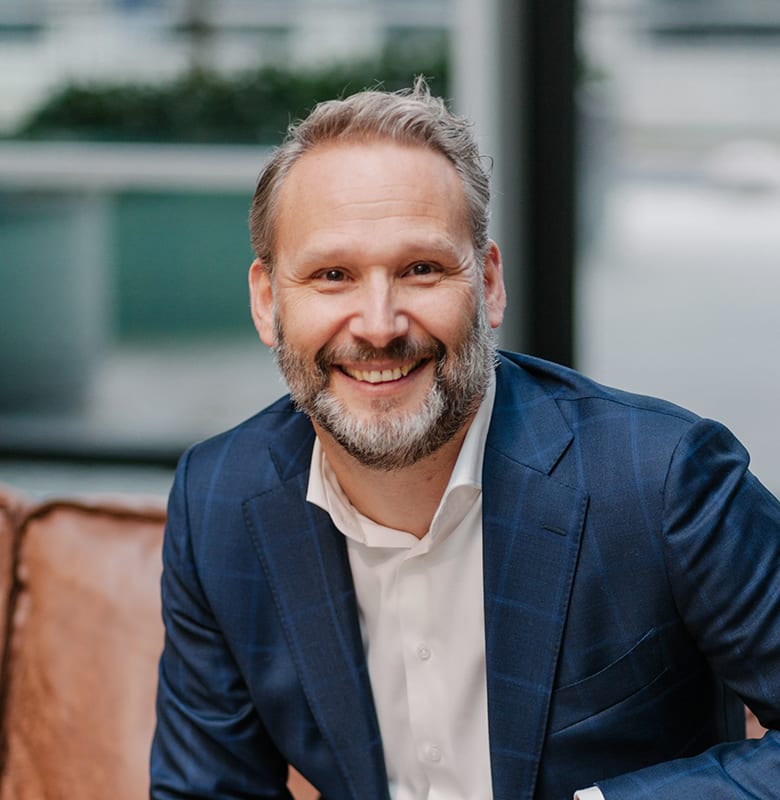 René Jongen
Specialist in top line growth. Supports both corporates that are under a lot of commercial pressure and businesses that are looking for ways to accelerate their growth. Technical physicist. Builds on psychology and neuro-marketing insights.